Women in Finance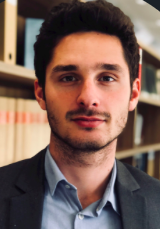 In this article, Alexandre VERLET (ESSEC Business School, Master in Management, 2017-2021) explores the potential causes and solutions of women's underrepresentation in the financial sector.
It is no secret to anyone that women are largely underrepresented in the world of finance. It might not sound really surprising to anyone, since a woman in France still had to obtain her husband's permission to open a bank account and exercise a profession less than 60 years ago- and yet France is doing relatively well in terms of gender parity in finance compared to other countries. What is astonishing, however, is to observe how slowly the financial sector has been opening up to women compared to the progress of gender equality in society. While many sectors are running late, especially when it comes to gender quality in highly ranked positions, finance is losing the race to parity by far.
The difficulty to consider the financial industry as a whole
It would not make sense to simply set as a target a 50% parity in the financial sector, because it would not prevent strong inequalities to remain. For instance, a survey conducted by the French Association of Financial Management found that women accounted for a third of the workforce overall, which is a rather low number but does not adequately reflect the issue that the financial industry has with women. Indeed, most women in those number work in internal control, compliance and communication, positions which are essential to the functioning of the financial industry but are not at the core of the finance activity, where jobs are usually more highly regarded and salaries much higher. When looking at firms that encompass mostly "core" finance jobs, the figures are incredibly low: hedge funds, venture capital and private equity funds, respectively 11%, 9% and 6% occupy senior positions.
What are the specific reasons for women's underrepresentation in finance?
There are several reasons that could explain why finance is so robust to parity. A key aspect of the issue that can be easily quantified is the lack of women with quantitative backgrounds, an essential qualification for financial jobs, which makes parity mathematically impossible as there are just not enough women applying to finance positions. The trend is definitely not going in the sense of parity since the number of women majoring in finance is decreasing in the US, and surveys show that less than half of women in finance are satisfied with their careers. Nevertheless, the latter should not obscure the fact that it is not all about getting: a study from McKinsey found that while parity was close to being respected in the business degrees of the most prestigious American universities and at entry level in the major banks, only 19% of women occupied positions of power: something must definitely be happening in-between. Both self-censorship and stereotypes are probably part of the equation, as well as some form of "path dependency" where women might be reluctant to set foot in positions overwhelmingly masculine. The same could be said of many sectors, but the fact that finance is a restricted club in many ways probably emphasized the aforementioned reasons.
What can be done to promote women in finance?
According to PWC, gender equality in finance senior positions will not happen before 2085. Surely, some things have to be done to speed it up. There is a growing research consensus pointing to the fact that diverse board of directors take better decisions than less diverse ones. Christine Lagarde, ECB president even said that if "Lehman Brothers had been Lehman Sisters, the world might well look a lot different today". She recently insisted on the importance of quotas to counter self-censorship from women, saying that all along her career as a leader, she saw hundreds of young men come to ask for pay raise but hardly ever any women. Quotas are not always an efficient measure when it comes to diversity, but one might argue that a club as sclerotic as top finance positions need strong and immediate change. Regarding self-censorship or the lack of self-confidence, many organizations like 100 women in finance or WIBF try to promote successful women in finance, and Girls Who Invest even offers a summer program to intensively train women for finance interviews at different levels.
On the long run, promoting girls in quantitative degrees is essential, but it is a much bigger issue than just that of women in finance, as research suggest that the gender inequality in maths results is the product of a social phenomenon that roots back to secondary school.
To conclude, I strongly encourage women interested in finance and reading those lines to attend the numerous events "Women at [insert investment bank]", which are tailored to tackle the problems mentioned in this article.
Useful resources
Academic research
Adams R.B and V. Ragunathan (2017) Lehman Sisters Working paper.
Longin F. and E. Santacreu-Vasut (2019) Is Gender in the Pocket of Investors? Identifying Gender Bias Towards CEOs with a Lab Experiment ESSEC Working paper.
Websites
Longin F. and E. Santacreu-Vasut Gender & Finance
About the author
This article was written in May 2021 by Alexandre VERLET (ESSEC Business School, Master in Management, 2019-2022).