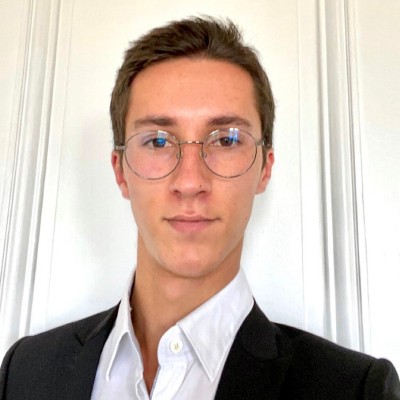 In this article, Louis DETALLE (ESSEC Business School, Grande Ecole – Master in Management, 2020-2023) interviews an asset manager at Vontobel to better understand their daily work.
Hello, what is your background?
I went to business school and chose to do an internship in finance at Blackrock. When I left ESCP Business School, Blackrock offered me a job and that's how I launched my career in Finance. I got into Vontobel later, as I had experienced many aspects of Asset Management.
Could you explain what Vontobel Asset Management does?
Vontobel is an asset management company, which means that it invests the funds of clients such as banks and insurance companies that do not necessarily have the required expertise.
Our investment strategy must therefore ensure the growth of our clients' funds while combining several factors such as risk, investment horizon and the profitability objective sought by the client.
What is your role as Managing Director here at Vontobel?
I am responsible for the global development of bond sales, so I have to make sure that our representatives around the world present these bond products well by making sure they have access to all the necessary marketing materials such as tenders. I also have to understand the market behaviour and the expectations of our clients in order to define the best possible strategy.
How were you recruited for this position and what qualities do you think are required?
I was recruited in particular for my experience and knowledge of the various financial markets. Vontobel was looking for someone who had the ability to understand the client segments and the ability to manage teams, for example, I manage 50 people on a daily basis. Generally speaking, the higher you go, the less technical skills are required. A managing director (MD) will of course have to be able to master the financial issues of the day, but he or she will make the difference by his or her ability to lead a team to ever-improving results.
What do you like about this job?
What I like is the diversity of the subjects I deal with in my job. This job requires me to use my technical knowledge of investment products, stock markets and macroeconomic principles in the context of a client relationship.
I have to analyse both the financial markets and my clients' needs. Understanding their psychology and the structure in which they evolve allows me to define offers in line with their needs. For instance, it is required of me to understand what the best investment opportunities are given the macroeconomic circumstances and the interest rates environment.
Do you have any advice for students who want to go into investment banking or asset management?
Before choosing which area of finance you want to work in, I think it's important to identify the characteristics of each of these sectors. Investment banking is similar to corporate finance, so it is a very demanding job (including weekends) because you work on M&A and company IPOs. So an analyst in M&A will be required to work from 9:30 am until midnignt and later sometimes…Asset management is a market finance job, with the definition of investment strategies linked to the opening of the market. This is why this sector requires more reasonable hourly volumes, we are talking about 8 am to 8:30 pm. The level of remuneration will be less than the ever-increasing wages of M&A, an Asset Manager can start around 50 K€ per year but it will increase every year.
Resources
Youtube How to approach a job interview for Asset Management
Related posts on the SimTrade blog
All posts about jobs in finance
▶ Louis DETALLE A quick presentation of the Asset Management field…
▶ Akshit GUPTA Asset management firms
▶ Jayati WALIA My experience as a credit analyst at Amundi Asset Management
▶ Youssef LOURAOUI ETFs in a changing asset management industry
About the author
The article was written in November 2022 by Louis DETALLE (ESSEC Business School, Grande Ecole – Master in Management, 2020-2023).