Asset management firms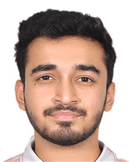 This article written by Akshit Gupta (ESSEC Business School, Master in Management, 2019-2022) presents the role and functioning of an Asset management firm.
Introduction
Asset Management is one of the lucrative fields of the financial industry over the world. As the name suggests, it is essentially handling and management of assets and investments of a portfolio, on behalf of clients. These clients are generally corporate, institutional or government investors, third-party brokers, high net-worth individuals, or mutual funds among many others. Financial institutions that cater these services are referred to as Asset Management Firms.
For entities with large portfolios comprising of multiple and diverse tangible and intangible assets, maintenance is a genuine concern. Business requires a robust asset management framework to not only grow the valuation of clients' portfolios, but also keep track of the operations, compliance and risks related to the assets. This is where Asset Management firms come into picture.
Benefits of an asset management firm
The asset management firms provide the clients with tools and mechanisms that enable them to handle their assets in an easy and efficient manner and optimize their businesses with maximum returns and minimum risk.
They are also responsible for managing their client's portfolios and provide risk-adjusted returns. Thus, Asset Management firms are often acknowledged as the 'money managers' in the industry.
Types of products offered by asset management firms
Asset management firms offer many different products to their clients:
Mutual funds – These are a form of asset management firms that invest in less risky financial products and provide stabilized risk adjusted returns.
Index funds – Index funds are an investment funds that comprise of a portfolio of stocks (present in a market index) and tries to mimic the performance of the index.
Exchange-traded funds – ETFs are investment funds that can comprise of different stocks, bonds or indices and are traded on exchanges.
Hedge funds – Also called speculative funds, hedge funds are asset management firms that pool in money from several retail or high net worth individuals to invest in different financial products which generally provide high returns. They practice high risk investment strategies that can generate high returns.
Private equity funds – these funds pool in money from different investors and invest in private companies by taking share ownerships
Structured products – These are investment products that generally comprise of a mix of assets with interest payouts and derivatives.
Types of roles provided by asset management firms
Financial Analysts – A financial analyst is a finance professional who is responsible for making financial and investment decisions for a company. The work involves a broad area of expertise and a financial analyst generally works in corporate and investment roles.
Quants – Quants are finance professionals that work on designing, implementing, and analyzing algorithms based on mathematical or statistical models to help firms in taking financial decisions.
Economists – Economists are finance professionals who study and examine market activities in different geographical zones, economic sectors, and industries.
Sales Analyst – Sales analysts are sell-side analysts that develop and pitch ideas to sell financial securities to the firm's clients and build relationship with them.
Portfolio Managers – A portfolio manager is a finance professional responsible for developing, implementing, analyzing, and managing the asset portfolios of the clients (institutional or retail investors) of the asset management firm he/she is working with.
Risk managers – A risk manager is a finance professional responsible to control and manage the risks arising from different financial activities that a financial institution undertakes.
Services provided by asset management firms
Some of the major services provided by asset management firms are as follows:
Financial Investing: One of the major goals of the companies is to earn returns on the assets owned by the client. They do so by the conventional trading and investment strategies approach. Firms may also introduce their own financial products such as ETFs, mutual funds, index funds, retirement pension plans etc. to cater to a wider array of clients and serve their needs.
Tracking of Assets: Another service provided by the asset management firms is to keep a track of the tangible fixed investments (like real estate or commodities) made by their clients. These services include, maintaining records of the market value, amortization and tracking of returns on these assets.
Risk Management: The asset management firms also provide risk management services to their clients on the portfolios managed by the firm. The risk managers working in the firm continuously looks for solutions to optimize the client's portfolio and provide good returns.
Transaction Support: The asset management firms provide transaction support to their clients for executing positions in the capital markets which forms an integral part of implementing important financial decisions.
Fee structure
The business model of asset management firms is largely based on pooling in money from several investors and investing in a wide class of assets ranging from real estate to equities. The revenues generated by the firms are in form of advisory services, investment management fees, maintenance fees, commissions on transactions and incentive charges on the portfolios managed by them. The compensations can differ among different firms, products, and services. Some may even charge other commissions and transaction fees.
Generally, an asset management firm charges a management fees which is varying for different firms but generally range between 15 bps to 200 bps. Also, the firms charge incentive charges which is a percentage of the profits generated on a portfolio. These incentive charges are normally charged on the excess returns of the portfolio over the set hurdle rate.
The hurdle rate is generally the minimum returns that an investor expects on his investments. The minimum return is set by the asset management firms while making investment decisions.
Major asset managers in the world
Asset management firms are usually ranked according to their asset under management (AUM). Well-known asset management firms are:
BlackRock: BlackRock is the global leading Asset Management Firm with 6,704,235 million USD AUM (Assets under Management) as of 2020. In FY2020, they earned a total revenue of 16.2 billion USD of which nearly 80% of came from investment management services they offer their clients. The world largest provider of ETFs(Exchange Traded Funds) 'iShares' listed on exchanged like NYSE, LSE, SEHK, BATS etc, is a creation of BlackRock.
Vanguard Group: With 6.7 trillion USD worth AUM, Vanguard is BlackRock's biggest competition and dominates the mutual funds market while holding a solid position in ETFs too. Vanguard funds are popular among investors not just because of their performance, but also comparatively lower fees which they manage because the group is not owned by external shareholders.
Amundi: If you are French or even European, Amundi is a familiar name. Resulting from a merger between the asset management subsidiaries of Credit Agricole Group and Société Générale in 2010, Amundi is one of the fastest growing firms with almost 1.7 trillion USD AUM leading the European Asset Management Market and among top 10 globally. They majorly deal in UCITS (Undertakings for the Collective Investment in Transferable Securities), ETFs and funds in real estate and structured products.
Related posts
Trader – Job description
Financial Analyst – Job description
Economist – Job Description
Quants – Job description
Sales analyst – Job description
Portfolio Manager – Job Description
Useful resources
The balance: what is asset management?
The balance: Top 10 asset management firms in 2020
About the author
Article written by Akshit Gupta (ESSEC Business School, Master in Management, 2019-2022).