Economist – Job Description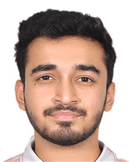 This article written by Akshit Gupta (ESSEC Business School, Master in Management, 2019-2022) presents the job description of an Economist.
Introduction
Economists are finance professionals who study and examine market activities in different geographical zones, economic sectors, and industries. They are primarily hired by commercial and investment banks, asset management firms, rating agencies, consultancy firms, central banks and other state agencies. In such institutions, economists are responsible for analyzing market and socioeconomic trends, devising statistical models to predict future trends (economic forecasting) and preparing economic reports.
In commercial banks, the work of economists will be used to manage credit risk and to prevent corporate credit default. In investment banks, economists will help traders to anticipate the economic events during the day like the publication of an economic indicator (inflation, GDP, unemployment, etc.). In asset management firms, economists will help portfolio managers to optimize their portfolios based on the current economic conditions and future scenarios. In other contexts, economists work on studying and assessing the economic situation to support investment decisions.
Duties of an economist
More specifically, the important duties of an economist include the following:
Analyze economic and market trends – An economist is responsible for researching, collecting data, and analyzing information pertaining to socio-economic, financial, political and market trends in different geographies and sectors.
Develop economic models – After analyzing the different trends, an economist is responsible for making econometric models to compute the numerical impact of different trends and make future predictions.
Prepare economic reports – The economist is responsible for preparing economic reports based on the statistical analysis to present technical insights about an economic situation. The reports are used to advise banks, investment firms, government agencies to take calculated investment decisions.
Communicate data – The reports prepared by the economists are effectively communicated by them to banks or agencies by ways of presentations, media releases or publication in journals.
Whom does an economist work with?
An economist depending in the sector he/she is employed in, works in tandem with many internal and external stakeholders including:
Retail or institutional clients of the firm – A economist works with the retail or institutional clients of the firm to communicate the different economic or market trends and policies.
Sales and Trading – An economist works with the sales and trading team to advise them on the investment decisions across sectors and geographies based on the economic reports.
Sector specialists – An economist works with the sector specialists to assess and quantify the economic opportunities and risks posed by different sectors and industries
Portfolio managers – An economist works with portfolio managers to advise and help them optimize their portfolios as per the current economic and market trends.
Legal compliance – To maintain a proper check over different rules and regulations and prevent legal challenges
Media – To give insights from technical and non-technical economic reports about different sectors and present future forecasts
How much does an economist earn?
The remuneration of an economist depends on the type of role and organization he/she is working in. As of the writing of this article, an entry level economist working in an investment bank earns a base salary between €40,000–50,000 in the initial years of joining. The economist also avails bonuses and other monetary/non-monetary benefits depending on the firm he/she works at. (Source: Glassdoor)
What training do you need to become an economist?
An individual working as a economist is expected to have a strong base in economics and mathematics (statistics, econometrics). He/she should be able to understand micro and macro-economic trends, devise different mathematical models, prepare reports and have strong research skills and interpersonal skills.
In France, a Grand Ecole diploma with a specialization in economics/mathematics is highly recommended to get an entry level economist position in a reputed bank, government agency or investment firm.
A bachelor degree coupled with an master degree in economics provides a candidate with an edge over the other applicants while hunting for a job.
In terms of technical skills, an economist should be efficient in using word processing, spreadsheet, presentation tool, and possess good understanding of database management and programming languages like VBA, R, Python, Mathlab, etc.
Example of an economist's report – BNP Paribas
BNP Paribas – Economic Research Report
Related Posts
Remuneration in the finance industry
Trader: Job Description
Financial Analyst: Job Description

Useful Resources
Relevance to the SimTrade certificate
The concepts about the job of an economist can be understood in the SimTrade Certificate:
About theory
By taking the Market information course, you will understand how information is incorporated into market prices and the associated concept of market efficiency.

About practice
By launching the Efficient market simulation, you will practice how information is incorporated into market prices through the trading of market participants and grasp the concept of market efficiency.

About the author
Article written by Akshit Gupta (ESSEC Business School, Master in Management, 2019-2022).