My professional experience as a Credit Analyst at Société Générale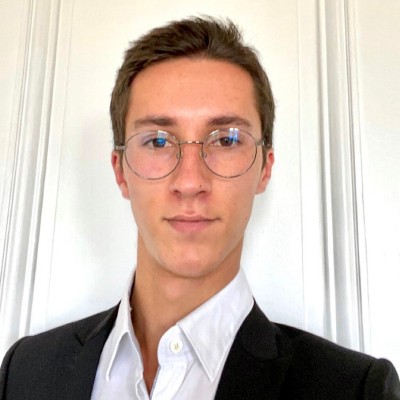 In this article, Louis DETALLE (ESSEC Business School, Grande Ecole Program – Master in Management, 2020-2023) relates his internship at Société Générale as a Credit Analyst.
Source: Wikipedia.
Quick presentation of the bank and its activities
Société Générale is one of the three main French banks and one of the oldest. Created in 1864, Société Générale is famous for both Investment Banking activities and Retail Banking. The business department I was a part of deals with the daily relationship between the bank and its clients whatever they need. That's what made my internship so interesting because I was able to work on a huge variety of topics.
When was it?
My internship took place between July 2021 and December 2021. So it represented a 6-month internship which is the duration for which students with few professional experiences should aim for. Bear in mind that the longer the internship, the better for the recruiters you will encounter later: a long professional experience shows that you are able to work for a long time and that can be committed.
What were my missions during this internship?
As for what I was asked to do, my job consisted mainly of preparing credit analysis in order to facilitate the approval of the loan request. Indeed, as you may know, banks cannot agree on any credit demand the client asks, they must conduct a close and thorough analysis of the company: its business plan, its strategy, its past and above all, its financial health…
The commercial team I was involved with works hand-in-hand with the clients and cannot necessarily conduct the financial analysis as thoroughly as a person whose main job would be to do so. Therefore, my team would often provide me with some files concerning a company, explaining me what they had been asked to implement by the client and I would work on that topic for 2 or 3 days. Genuinely, I always started with some sector analysis, "has a watershed occurred recently and can it unsettle the client's business and perhaps its ability to reimburse the credit it is asking for?", then I had to work on the overall overview of the company, its history, its management, its strategy for the foreseeable future and what have the previous strategies yielded. Last but not least, I was asked to work on the financial analysis of the company that I always divided into 3 parts. First, I would analyze the P&L account and assess the profitability of the company over the past 3 years, "what is the core business?", "how does the firm produce value?", "how has the profitability evolved over the past 5 years and why?"… Second, I would check the global equilibrium of the firm balance sheet with a close look at the liabilities part. Hence, I would compute the financial ratios that you will learn in this course and study: 1) have they evolved significantly? 2) compared to other firms from the same sector, how do they look?
Finally, I would work on the cashflow statement which gives a key information to the bankers: the ability of the client to manage its cash and allocate its resources to the different expenditure items.
What skills have I acquired during this internship?
On the hard skills side, I developed strong analytical skills in financial analysis, accountancy and in terms of synthesis. On the soft skills side, I was able to develop my discussion skills through several meetings at C-level. In overall, I think the biggest advantage of my internship was that it helped me understand the functioning of a bank-credit approval.
Why should you be interested in this post?
If you are considering a career in finance, learning about one of your fellow alumni's first internship in the finance industry can be of excellent help. In addition, you'll learn what's to be expected for your first internship, that you cannot skimp on !
Related posts on the SimTrade blog
▶ All posts about Professional experiences
▶ Anna BARBERO Career in finance
▶ Alexandre VERLET Classic brain teasers from real-life interviews
▶ Jayati WALIA My experience as a credit analyst at Amundi Asset Management
Useful resources
About the author
The article was written in February 2022 by Louis DETALLE (ESSEC Business School, Grande Ecole Program – Master in Management, 2020-2023).