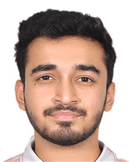 In this article Akshit GUPTA (ESSEC Business School, Grande Ecole – Master in Management, 2019-2022) shares his apprenticeship experience as a client services analyst at BNP Paribas, which is the leading European banking group.
Introduction
BNP Paribas is a French banking group which was formed as a result of a merger between Banque Nationale de Paris (BNP) and Paribas in the year 2000. The group's business is divided in 3 major operating divisions including: Commercial, Personal Banking & Services (CPBS), Investment & Protection Services (IPS) and Corporate Institutional Banking (CIB) and the bank has its presence in 65 countries.

BNP Paribas is ranked as the largest banking group in Europe and amongst top 10 in the world in terms of total assets which reflects the size of financial institution. BNP Paribas is a publicly listed company on Euronext Paris and is a part of the CAC 40 and Euro Stoxx 50 index.
Table 1. Ranking of banks by total assets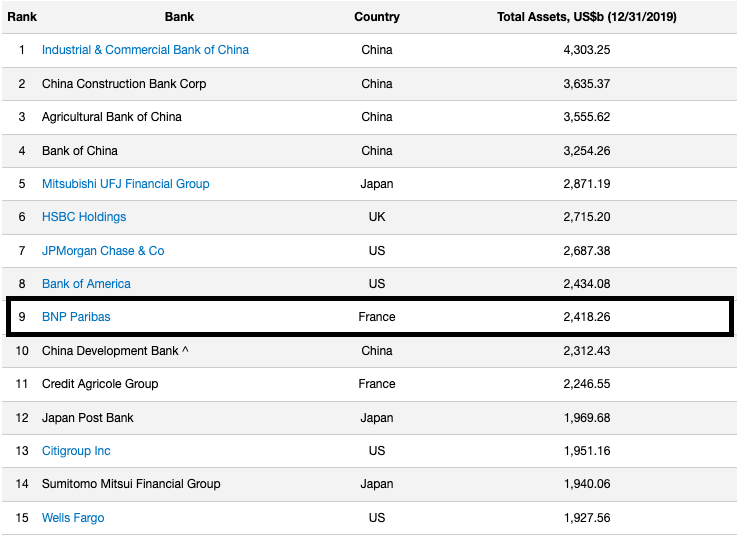 Source: www.advratings.com
My Apprenticeship Experience
I worked as a Client Services Analyst within the Corporate and Institutional Banking (CIB) division of the bank.
Missions
I had the opportunity to undertake two missions during the apprenticeship at BNP Paribas. During my first year, I worked as a Client Services Officer in the Factsheets team wherein I was responsible for creating and producing factsheets on equity and fixed income linked structured products and custom indices for the institutional clients of the bank. The Client Services is a cross functional team within the BNP Paribas Global Markets. They aim to provide the clients with the best possible post-trade service on the global market activity of the bank. The team works in close coordination with various teams operating on the capital markets (Sales, Traders, Business Managers, Middle and Back Office, Compliance, and Lawyers) and on all types of products (equities, fixed income, commodities, foreign exchange, and derivatives).
My work involved analysing the technical term-sheets (documents which present technical information about the products) of different structured products and produce factsheets (documents which mainly present the financial performance of the products) related to these products in conjunction with the Structuring and Sales teams at the bank. The factsheets were automated and produced on different frequencies like daily, weekly, bi-weekly, and monthly to serve the needs of different clients. These reports included products' performance measures, and commentary on market data and current economic scenarios on these products.
During the second year of my apprenticeship, I worked as an Operational Client Relationship Manager (OCRM) within the same division at BNP Paribas but with a change of business responsibilities and duties to gain more exposure on the client facing side of the business.
In this role, I was responsible for developing and maintaining strong commercial relationships with the top institutional clients of our bank and manage client's transversal escalations for multi asset classes including Equities, Fixed Income, Foreign Exchange, and Credit Derivatives. I worked on pre and post trade issues in close coordination with cross functional teams like Sales, Trading, Onboarding, Legal, Compliance and Operations to resolve breaks and efficiently serve the clients.
Required skills and knowledge
Strong knowledge of investment banking, equity, and capital markets.
Strong skillset in MS Office pack including MS Excel, MS Word, MS Access, and MS PowerPoint to produce reports and KPI dashboards for internal and external purposes.
Familiarity with programming in VBA and SQL.
Understanding of front-to-back trade lifecycle of different products.
Effective communication skills to interact with clients and internal stakeholders
Strong interpersonal skills.
What I learnt?
With this apprenticeship experience, I gained strong exposure to the different structured products issued by a bank like BNP Paribas in the global markets, understanding of client communication side, and programming skills in VBA and SQL. Along with the technical skillsets, I also learnt the importance of working as a team, understanding each other's viewpoints, and aiming towards a common goal. It brought into focus the importance of banking sector and has given me a platform to sharpen my financial acumen.
Key concepts
The following are the two concepts that were required in my work at BNP Paribas:
Global markets
Global Markets is a division within an investment bank which handles all the sales and trading services on both the primary and secondary markets for different financial products. It caters to different clients including financial institutions, corporates and large-scale investors. The teams within this division are generally split based on different asset classes. Relevant knowledge of the different functions within this division is important to facilitate and coordinate client escalations and projects.
Structured products
Structured products are pre-packaged product offerings which are designed as per the client's risk-return profile. The returns on the investments in these products are based on the performance of the underlying assets. These underlying assets can include individual assets or indices in various markets like equities, bonds and commodities, and derivatives on these underlying assets like futures, swaps, and options.
The structured products are highly sophisticated products since they are tailor-made as per the client's requirements and risk/return profile. These products have pre-defined features like maturity date, early – redemption mechanism, coupon payments (fixed or variable coupons), underlying asset, and the degree of capital protection. They can guarantee full or partial capital protection and a flexible degree of leverage as well.
Why should I be interested in this post
This post is interesting for anyone looking to enter the Global Markets side of an investment bank and looking to kickstart a career in this field by looking for an apprenticeship or an internship contract.
Useful resources
BNP Paribas financial report for year 2021
Related posts on the SimTrade blog
▶ All posts about Professional experiences
▶ Alexandre VERLET Classic brain teasers from real-life interviews
▶ Akshit GUPTA Equity structured products
About the author
Article written in December 2022 by Akshit GUPTA (ESSEC Business School, Grande Ecole – Master in Management, 2019-2022).