Warren Buffett – The oracle of Omaha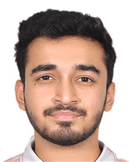 This article written by Akshit Gupta (ESSEC Business School, Master in Management, 2022) presents a portrait of Warren Buffett – The Oracle of Omaha.
Introduction
Warren Buffett or commonly referred as the 'Oracle of Omaha' by global media outlets, was born on August 30, 1930 in the town of Omaha, Nebraska, United States. He is a profound US-based investor, a business tycoon and moreover, the #3rd richest individual in the world as per Forbes Billionaires List 2019.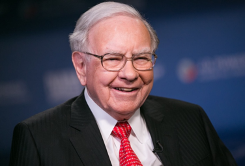 Having started investing at a mere age of 11 years, Mr. Buffett went on to become the largest shareholder and CEO of one of the greatest investment companies around the globe, named Berkshire Hathaway. Originally started as a textile company in 1950s, the company was purchased by him in 1962 and then, converted into a holding company with a portfolio ranging across several industries.
Investment philosophy
Often referred to as 'a man who values simplicity and frugality', Mr. Buffett has based all his investments on a long-term strategy of value investing. In the Shareholder's Annual letter of 1997, Mr. Buffett said "If you aren't willing to own a stock for ten years, don't even think about owning it for ten minutes."
The strategy followed by him is based on a fixed set of principles which include:
Looking for long term investments in stocks which are undervalued based on their fundamental value
Seeking out for competent and ethical corporate leadership
Investing in companies with strong earnings, where the long-term growth potential can easily be predicted
As per him, buying stocks at a discount to their intrinsic value would give investors a market-beating return only if the corporate leadership is dedicated to the company's mission and shareholder's welfare. Owing to his strategy of investing in companies with easy to understand business models, he didn't suffer any significant losses during the dot-com bubble burst in the early 2000s since the internet businesses were new and difficult to comprehend.
Relevance to the course
SimTrade course teaches us about the use of market information, different types of orders, and firm valuation to execute trades in the market. The strategies followed by Mr. Warren Buffett correlate with the concepts of firm valuation and its use in value investing. He emphasizes upon the use of fundamental analysis of companies with high growth potential and easily understandable business models. He also teaches us to think beyond numbers in financial markets and translate the effects of non-financial factors, like honest and ethical corporate leadership, into economic gains. If learned and applied in day to day practices, these principles would give every investor a slight edge in building their portfolios efficiently and thereby, increasing their wealth.
Article written by Akshit GUPTA (ESSEC Business School, Master in Management, 2022) – October 2020.