Social trading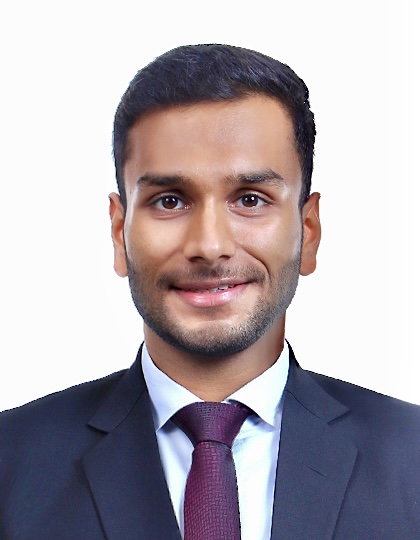 In this article, Daksh GARG (ESSEC Business School, Master in Strategy & Management of International Business (SMIB), 2020-2021) explains how social networks and online communities have led to emergence of new way of trading called social trading. This article answers the following questions: What is social trading? What are the platforms on which social trading is being done? And what are some of the potential disadvantages of putting your money and following the trend of social trading?
What is social trading?
Social trading in the stock market uses the wisdom of the online community to develop strategies and portfolios that best fit the investment needs of the community members.
Social trading is security trading on a digital platform where investors derive their investment decisions from information or signals provided by other traders in the community. Social trading enables experienced retail investors to share their investments strategies or portfolios with the online community. It provides the opportunity to observe the ideas and to discuss, comment or even copy them. The concept of social trading combines the investment ideas of traders with a leader follower principle. The star traders are called signal providers. They share their investment ideas with the online community. Members of the community execute their strategies and portfolios in a real money account or in a virtual account where no real funds are at risk. This is illustrated in Figure 1.
Figure 1. Social trading: interaction between the experienced trader and social traders.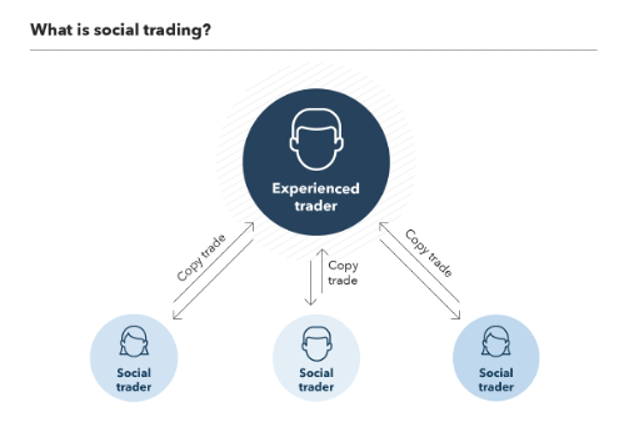 Source: IG
What do you need to know before you start social trading?
Social trading has removed the barriers to financial inclusion, but it is also said to downplay a lot of the knowledge required to negotiate in financial markets. One of the largest faults a social trader can make is thinking it is risk free. All trading involves risk, and traders are likely to make a loss at one point or another. The idea of trusting a judgement of third person – while retaining all the risk of loss – is seen as a large drawback of social trading. Financial markets require knowledge and patience, and social trading can potentially help you skip a few steps, but it does so at the expense of experience. You might take on some other persons, but you implement plan should be unique to you and your aims. Although the strategies of others can be used to create some guidance for your trades, their plans will be suited to their own goal. Each individual perceives risk differently so, so trading the way someone else would isn't always necessarily a good idea.
How to get started with social trading?
Select a social trading platform/broker
There are a lot of different platforms available in the market. But make sure the platform provides all of the functions you want to enable you to utilize it successfully and is trustworthy.
Select and research the traders you want to learn and copy from
The platforms will provide you with recommendations of traders that you can copy and learn from, but it is essential to do your own research. Research the markets they trade, the strategies they use and the risk parameters. Do your due diligence.
Allocate a set amount to each trader
Allocate a portion of your capital to each trader you follow. Think of this as your risk management. You will have researched the trader you are tracking, and now it's about diversifying your investment into each trader. For traders with a high-risk strategy, you may want to allocate less money to traders with a lower risk strategy.
Figure 2 gives some of the popular social trading platforms emerged in past few years.
Figure 2. Popular social trading platforms.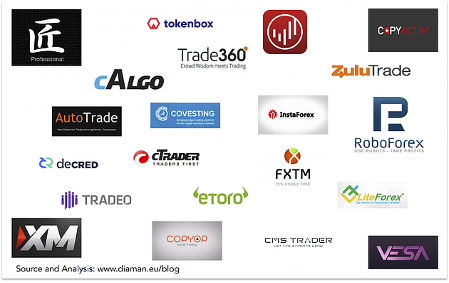 Source: www.diaman.eu/blog
Why should I be interested in this post?
Investing in financial markets such as stocks, foreign exchange (forex) and cryptocurrencies requires extensive knowledge and experience. You need to be up to date with news events affecting the business world, and also have the capability of reading charts, analytics reports and understand trends. If you lack this capacity, chances are you may lose your money in the market. Social trading platforms might come in handy in this phenomenon, but you should always be careful and aware of the risks. This article provides a good introduction who is starting their journey in social trading.
Useful resources
IG Social trading explained Accessed November 2, 2021.
CMC markets Social trading Accessed November 2, 2021.
Related posts on the SimTrade blog
▶ Chand S. WallStreetBets
▶ Roero de Cortanze R. Gamestop: how a group of nostalgic nerds overturned a short-selling strategy
▶ Roero de Cortanze R. How do animal spirits shape the evolution of financial markets?
▶ Verlet A. The GameStop saga
About the author
The article was written in November 2021 by Daksh GARG (ESSEC Business School, Master in Strategy & Management of International Business (SMIB), 2020-2021).