Examples of companies issuing bonds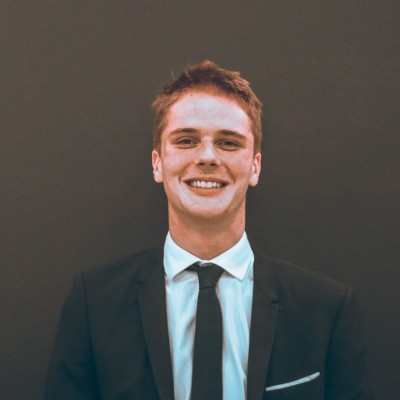 In this article, Rodolphe Chollat-Namy (ESSEC Business School, Master in Management, 2019-2023) provides you with examples of companies issuing bonds.
In order to better understand corporate bonds, it is appropriate to look at recent issues to see their different characteristics: Veolia, Essilorluxottica and LVMH.
Véolia: EUR 700 million 6-year bond issuance with negative interest rate
The company
Veolia is a French multinational utility company. It markets water, waste and energy management services for local authorities and companies.
It employs more than 163,000 employees and had revenues of €27 billion in 2019.
The company recently made headlines in the financial news with its takeover bid for Suez. After months of financial, political and media battle, the French giants finally agreed on a merger. The new group is expected to have a 5% share of the world market with 230,000 employees.
The bond issuance
On Monday, January 11, 2021, Veolia issued €700 million of bonds maturing in January 2027 at a negative rate of -0.021%.
This is the first time that a BBB-rated issuer has obtained a negative rate for this maturity. This was due to strong demand from investors who welcomed the transaction. As a result, the order book reached up to 2 billion euros, which allowed for a negative yield. This reflects the very positive perception of Veolia, as well as the credibility of its proposed merger with Suez.
This example is quite symptomatic of the low-rate period we are currently in. Indeed, we see here that a company can take on debt at negative rates.
Essilorluxottica: €3 billion bond issuance
The company
EssilorLuxottica is a Franco-Italian multinational company, resulting from the 2018 merger of the French company Essilor and the Italian company Luxottica. It is one of the leading groups in the design, production and marketing of ophthalmic lenses, optical equipment, prescription glasses and sunglasses.
The group employs more than 153,000 people and had sales of EUR 14 billion in 2002.
The bond issuance
On Thursday, May 28, 2020, EssilorLuxottica issued €3 billion of bonds. The bonds have maturities of 3.6 years, 5.6 years and 8 years, with rates of 0.25%, 0.375% and 0.5% respectively.
Demand was very high as the order book reached almost 11 billion euros, reflecting investors' confidence in EssilorLuxottica's model.
This example allows us to notice that during an issue, bonds of different maturities can be issued at the same time. This allows us to respond adequately to financing needs by allowing us to play on the maturity and therefore on the rates. Here, the rates increase with time. In fact, outside of recessionary periods, this correlation is observed because the risks for investors increase with time. In the same way, their money is immobilized for a longer period of time and therefore must be remunerated for that.
LVMH: 9.3-billion-euro bond issuance
The company
LVMH is a French group of companies, today a world leader in the luxury goods industry. The firm has a portfolio of seventy brands including Moët, Hennessy, Louis Vuitton, Dior, Céline, …
The group employs more than 163,000 employees and had a turnover of 53 billion euros in 2019.
Announced in November 2019, then canceled because of Covid-19, the takeover of Tiffany finally took place in January 2021 for a total amount of $ 15.8 billion.
The bond issuance
On February 6, 2020, LVMH issued €9.3 billion in bonds, denominated in euros and pounds sterling. This was the largest bond issue in Europe since AB inBev in 2016. The maturities of the bonds issued range up to 11 years with a yield of 0.45%. Some tranches, including the four-year euro tranche, have a negative yield. The overall cost of this financing is estimated at 0.05%.
The purpose of this issue was to refinance the acquisition of Tiffany. It received strong interest from investors with an order book of nearly 23 billion euros. In addition, LVMH benefited from very favorable market conditions. Indeed, January had been rather weak in terms of the volume of issues by companies in the investment grade category and had been dominated by those in the high yield category. Thus, investors had a lot of liquidity to invest in more secure investments. Finally, LVMH issues few bonds even though the group is highly rated. Investors were therefore looking to acquire its debt.
This example allows us to understand the conditions of a record issue. Moreover, it also allows us to underline that it is possible to resort to borrowing to finance new projects, current expenses or, in this case, an acquisition.
Useful resources
Related posts
About the author
Article written in June 2021 by Rodolphe Chollat-Namy (ESSEC Business School, Master in Management, 2019-2023).