Wall Street: Money Never Sleeps (2010)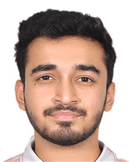 This article written by Akshit Gupta (ESSEC Business School, Master in Management, 2022) presents the movie Wall Street: Money Never Sleeps.
The Wall Street: Money Never Sleeps movie released in 2010 is an American financial drama film and a sequel of the famous Wall Street movie (released in 1987). The story of the movie is set around the 2008 financial crisis and depicts the financial markets prevalent in the USA.
Key characters in the movie
Gordon Gekko: a famous Wall Street investor
Winnie Gekko: the daughter of Gordon Gekko and the owner of a non-profit news website
Jacob Moore: a famous trader at Keller Zebel Investments
Louis Zabel: Managing Director at Keller Zabel Investments
Bretton James: Head of Churchill Schwartz
Bud fox: a former investor at Bluestar Airlines
Summary of the movie
The movie starts by showing the release of Gordon Gekko, in 2001, from the Otis Federal Prison where he has been serving his 8-year long prison sentence owing to his involvement in insider trading and securities fraud in late 1980s. During his time in the jail, Gordon Gekko had been working on a book named "Is Greed Good?" which he started promoting in 2008, signalling the market about a possible economic downturn. The television promotion done by Gordon was seen by her daughter, Winnie Gekko, who is running a small non-profit news website and is dating a famous trader working at Keller Zabel Investments, named Jacob Moore.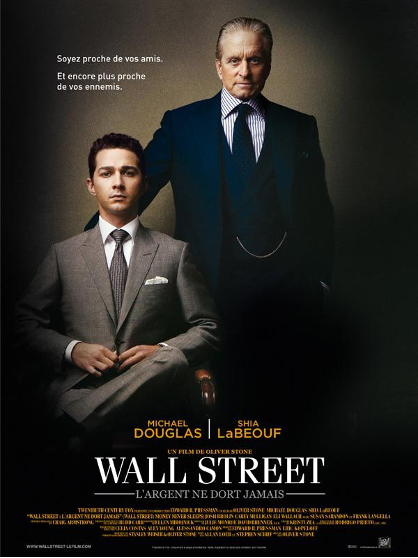 Jacob, an idealist stock trader, is helping Dr. Master, in-charge of a fusion research project at United Fusion Corporation, to raise money and help the world move towards a cleaner source of energy.
As predicted by Gordon Gekko, the US financial markets starts dwindling and Keller Zabel Investments loses 52% of their market capitalisation within one week and is forced to seek a bailout package from other banks on the Wall street. But to his dismay, his efforts are proved worthless when Bretton James, the head of a rival firm named Churchill Schwartz, blocks his efforts by stopping other banks to provide a bailout package stating moral hazards. Bretton had a long ongoing rivalry with Louis which dated back to the early days of the DotCom Bubble when Bretton's firm had a significant exposure to the tech companies. His bank approached Keller Zabel Investments for a bailout, which was rejected by Louis James. Following the fall of Keller Zabel Investments, Louis commits suicide by jumping in front of a train at the station. Everyone in the industry is shocked by the sudden demise of the managing director of Keller Zabel Investments.
Hearing the news about Gordon Gekko's lecture at Jacob's alma-mater, Jacob decides to give it a visit. He gets inspired by the speech given by Gordon Gekko and tries to meet him. Soon, Gekko tells Jacob about the involvement of Bretton James in the fall of Keller Zabel Investments (KZI) and the death of his mentor, Louis James. Learning about this, Jacob and Gordon enter into an agreement where Jacob agrees to arrange for a meeting between Gordon and her daughter, and Gordon agrees to dig in for more information about Bretton's involvement in the fall of the KZI.
Motivated to seek revenge, Jacob spreads false information and rumours to manipulate the market for the stocks of Churchill Schwartz which leads to Bretton losing over $120 million. Impressed by Jacob's confidence, Bretton offers him a job in his company. Soon, Jacob wins the trust of Bretton when he pulls in a huge amount of investments from Chinese Investors for his Fusion Research Project.
The financial markets start to bleed globally when the subprime mortgages market crashes. Bretton's company asks for a bailout package from the US Government. Soon Jacob comes to know that Bretton is diverting the funding received from the Chinese Investors to some other solar project and he decides to leave the firm. He visits Gordon who informs him about the profits Bretton has made by betting against the subprime mortgages market by using credit default swaps (CDS) before the crash and at the same time received a bailout package from the US Government.
As said 'Money Never Sleeps', Gordon soon deceits his future son-in-law Jacob by wrongfully diverting the funds held in her daughter's bank account in a Swiss Bank by misleading Jacob. Hearing this news, Winnie breaks up with Jacob and moves on.
Gordon utilises the $100 million that he received by deceiving Jacob and starts an investment firm in London. He becomes a famous person again with his firm generating $1.1 billion returns on the initial investments.
With the motive to seek revenge, Jacob gathers all evidence against Bretton for his involvement in different frauds and asks Winnie to publish the news on her website. Once the news comes out, Bretton is convicted of several charges and gets fired from his company, Churchill Schwartz.
Following the removal of Bretton, Gordon's firm enters into a partnership agreement with Churchill Schwartz. The tables turned and Gordon becomes a famous player in the market. In the end, Gordon apologizes to her daughter and Jacob, and is shown to be living a happy life.
The relevance of the Wall Street: Money Never Sleeps& movie for the SimTrade course
The Wall Street: Money Never Sleeps movie relates to the SimTrade certificate in many ways:
About theory
By taking the Exchange orders course, you will know more about the different type of orders that you can use to buy and sell assets in financial markets.
By taking the Market information course, you will understand how information is incorporated into market prices and the associated concept of market efficiency.

About practice
By launching the Sending an Order simulation, you will practice how financial markets really work and how to act in the market by sending orders.
By launching the Efficient market simulation, you will practice how information is incorporated into market prices through the trading of market participants, and grasp the concept of market efficiency.

Famous quote from the Wall Street movie
"Bulls make money. Bears make money. Pigs? They get slaughtered." – Gordon Gekko
Trailer of the Wall Street movie
Article written by Akshit Gupta (ESSEC Business School, Master in Management, 2022).