SimTrade Day on Financial markets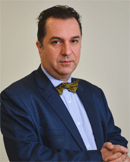 Roméo Tedongap, François Longin et Giovanni Pagliardi will animate a SimTrade Day for the Financial markets course at ESSEC Business School.
Program of the day:
The SimTrade Day Financial markets is composed of courses, simulations, contests and user cases around the theme of financial markets: trading, analyzing information and market making.
Discover the SimTrade platform and send order to the market
Participate to an experiment in behavioral finance
Learn about market making
Be the first SimTrader of the simtrading contest Make your market!
The ambition of the SimTrade Day Financial markets is to give you the first tools to act in financial markets: sending orders to the market, defining trading strategies, analyzing information, and managing risk.
Public: students of MSc in Management and MSc in Finance of ESSEC Business School
Date: Wednesday 30th November 2016 (MSc in Management) and Thursday 1st December 2016 (MSc in Finance)
Location: ESSEC Business School Cergy campus