Robinhood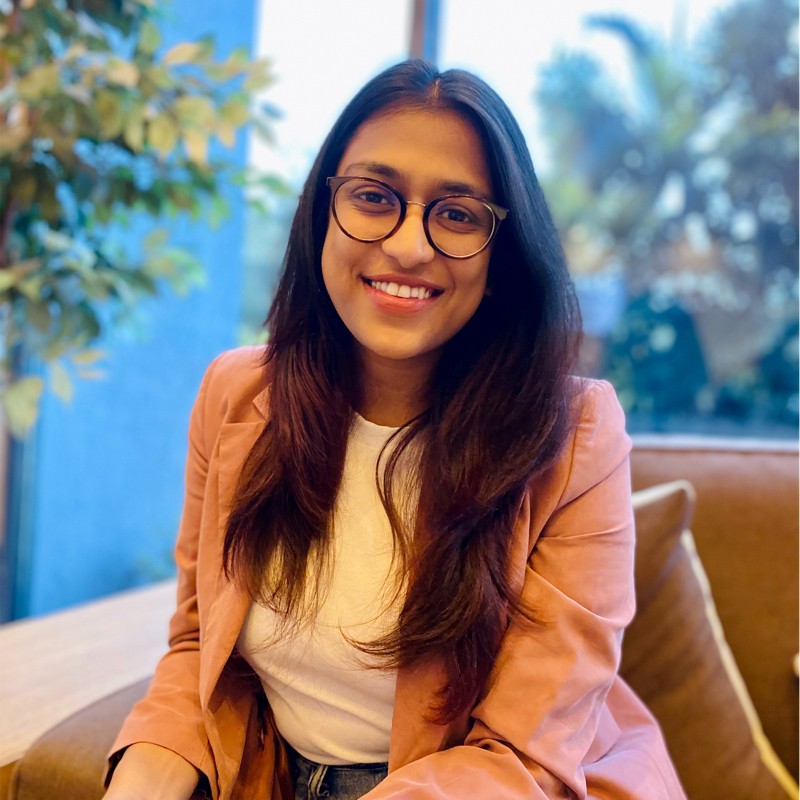 In this article, Shruti Chand (ESSEC Business School, Master in Management, 2020-2022) elaborates on Robinhood Markets.
This read will help you get started with understanding Robinhood and how it is used in today's world.
Introduction
'Investing for everyone' – these are the first words you'd read if you were to visit Robinhood's website. And that's exactly what it stands for. Robinhood Markets, Inc is an American financial services company that offers commission-free trading through its website and mobile app. Its name is justified by their mission i.e. to 'provide everyone with access to the financial markets, not just the wealthy.'
Since it was founded in 2013, this Silicon Valley-based firm has tried to disrupt the trading industry. It facilitated buying of fractions of a share, no minimum balance requirement for opening an account, and the best of all – free trades. Free trades weren't a norm back in the day as it is today. With the onset of the pandemic, and the rise of new-age traders, zero-commission brokerage firms became immensely popular, and Robinhood stole the spotlight.
Homepage of Robinhood's website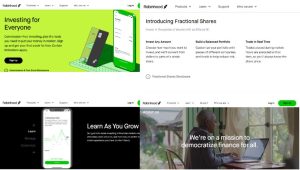 'With great power comes great responsibility'
Its immense popularity made it face strong backlash too. Many believed that this app is
giving great power in the hands of young inexperienced traders along with huge
responsibility regarding their trading activity (as they are not assisted by a professional). It's like giving the keys to a sports car to a 12-year-old boy or girl. In a statement to the Wall Street Journal, a Robinhood spokesperson wrote how they fully realize that their company has become synonymous with retail investing in America, leading to millions of young investors making their first investment through their app and that they do not take this responsibility lightly.
Suicide of a Robinhood trader
In June 2020, a 20-year-old trader on Robinhood died by suicide as he misinterpreted his Robinhood account statement, which temporarily showed a negative balance of $730,000. His suicide note also stated that he had no clue as to what he was doing and that he had no intention of taking so much risk. The company expressed its devastation while expanding its educational resources on options trading and increasing customer support in reaction to this incident.
Roll in 2021 short squeeze
In January 2021, Robinhood restricted the trading access to certain stocks such as
GameStop, AMC Entertainment, Nokia, and others during the market frenzy surrounding the r/wallstreetbets subreddit (discussion forum on the Reddit platform) and its members' attempted short squeeze on the stocks mentioned earlier. This move attracted condemnation from users on Reddit and Twitter, and it was also termed as 'market manipulation' to protect hedge funds. One of Robinhood's primary market makers has some ownership in the hedge fund Melvin Capital which was one of the largest short sellers of GameStop and other stocks. This led many to suspect a conflict of interest, inducing class action lawsuits and the attention of few members of the US Congress.
How does Robinhood make money?
As most fees for equity and options trading evaporate, brokers do have to make money
somehow. Robinhood generates income from a broad range of sources including Gold
membership fees, stock loans, and rebates from market-makers and trading venues.
The company generates significant revenue from payments for order flow (PFOF). It is a
common although controversial practice whereby brokers receive payment from market-makers in form of compensation and other benefits for directing their customers' orders to those trading venues. While the payments might be negligible for small trades, a company that directs billions of dollars in trades can earn substantial amounts. A study suggested that in 2018, PFOF accounted for more than 40% of Robinhood's overall revenue.
Other sources of revenue include a $5 monthly fee for optional membership to Robinhood Gold, which provides client access to margin loans and investing tools; interest on uninvested cash; lending stocks for short selling; and fees on purchases made using the company's debit card.
Relevance to the SimTrade certificate
This post deals with Robinhood Markets which is used by various traders and investors in different instruments. This can be learned in the SimTrade Certificate:
About theory
By taking the market orders course, you will know more about how investors can use various strategies to invest in order to trade in the market.

About practice
By launching the series of Market maker simulations, you can extend your learning about financial markets and trading approaches.

About the author
Article written by Shruti Chand (ESSEC Business School, Master in Management, 2020-2022).