My professional experience as a Strategy and Innovation Consultant at Planet Impact Advisory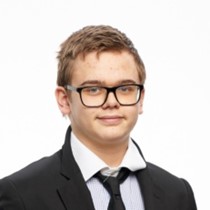 In this article, Matisse FOY (ESSEC Business School, Bachelor in Business Administration (BBA), 2019-2023) shares his professional experience as a Strategy and Innovation Consultant at the firm Planet Impact Advisory.
About the company
Planet Impact Advisory is a consulting firm located in Paris and providing strategy consulting services for corporates and venture funds.
The firm uses methodologies mixing strategy consulting, design thinking, and a strong entrepreneurial approach to solve challenges and build impactful projects.
Its missions range from accompanying a mid-size company in the establishment of an investment strategy in the health sector, to the construction of a European program and two innovative platforms to solve the talent crunch in the health sector.
Logo of Planet Impact.



Source: Planet Impact.
My internship experience
My missions
My assignments within the firm were extremely diverse. I was assigned in the mobility, human resources (HR) and even healthcare sectors. These missions mainly consisted in:
Sourcing, production of one-pagers, presentation, and matchmaking with startups for a Swiss-German CVC (Corporate Venture Capital Fund)
Construction of the strategic documentation and support for a fundraising for a startup in the HR Tech / Future of Work.
Conceptualization and competitive analysis of two innovative platforms for an organization in the health sector
Participation in the construction of a database of 2,500 startups in the mobility sector.
Required skills and knowledge
Many soft skills are required to perform in the consulting world:
Strong analytical skills: much the work involves interpreting complex data through dense literature and translating it into actionable strategies.
Communication: whether when facing your superiors or clients, you need to be able to communicate idea in a concise and effective way.
Business fundamentals: you don't need to be an expert with 10 years of experience in each and every business sector you will be working in, but you should at least know about the core aspects of marketing, finance, and project management.
What I learned
This experience brought me key valuable lessons about professional environment and work ethic. Here are three of them:
Be honest about what you can do and not to do in a timely manner. Being a people pleaser is not a good thing if you get buried under the workload that you will have accepted.
Learn to accept criticisms: there is always room for improvement, especially when starting an experience: don't take criticism from your superiors personally, and show that you apply it.
Keep an eye for the details: the work you're sending to the clients must be of excellent quality. One of the witnesses of this quality is the documentation that will be sent to them: check and double-check your work to avoid grammar or spelling errors.
Financial concepts related my internship
Return on Investment (ROI)
The ROI helps determine the profitability of an investment or compare the efficiency of different investments by measuring the gain or loss made on an investment relative to the amount of money invested. In consulting, you need to help clients make informed decisions about where they should be investing their money to get the most out of it.
Financial leverage
Financial leverage refers to the borrowed money used to finance the purchase of assets. In consulting, understanding a client's industry and risk aversion with regards to how much financial leverage it is willing to take is crucial before taking any financial decision.
Profit margin
Profit margin is a profitability ratio calculated as net income divided by revenue, or net profits by sales. It measures how much percentage of sales a company keeps in earnings. Using profit margin analysis helps understand a company's pricing strategy and cost structure, providing insights into the company's operational efficiency.
Why should I be interested in this post?
Sometimes, thinking narrowly about your dream career can cut you off from excellent professional opportunities.
During my search for an internship, I was primarily interested in finance, but my position at the firm was not exclusively dedicated to this area. However, this opportunity broadened my horizons and allowed me to approach financial topics in a different context than finance-oriented position. This experience was thus unique compared to most people who wish to pursue a career in finance.
So, the next time you are looking for a professional experience, don't hesitate to think broader about what you want to learn.
Related posts on the SimTrade blog
▶ All posts about Professional experiences
▶ Alexandre VERLET Classic brain teasers from real-life interviews
▶ Anant JAIN My Internship Experience at Deloitte
Useful resources
About the author
The article was written in May 2023 by Matisse FOY (ESSEC Business School, Bachelor in Business Administration (BBA), 2019-2023).