Expérimentations de finance comportementale pour l'atelier Gender & Finance pour les Winning Girls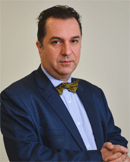 Prof. François Longin et Prof. Estefania Santacreu-Vasut de l'ESSEC organisent un atelier Gender & Finance pour les participantes du programme Winning Girls le vendredi 15 juin 2018 au K-Lab de l'ESSEC Business School.
Winning Girls Project
L'Association Winning Girls créée par Laurence Moncourrier a pour objectif de donner les clés du leadership aux adolescentes pour développer leur présence aux postes clés dans les institutions (entreprises, administrations, etc.). Ce programme permet à des jeunes lycéennes de bénéficier d'un accompagnement pour devenir, demain, les futures leaders.
L'Association propose aux jeunes femmes un parcours formateur articulé autour de trois types de modules : l'enjeu de l'égalité professionnelle, des mises en situation en ateliers sur une posture de leader et des rencontres avec des femmes inspirantes.
Comme l'explique Laurence Moncourrier, fondatrice de l'Association Winning Girls : « Munies des codes d'exercice du leadership, ces jeunes adolescentes mûriront en femmes assurées dans leur vie personnelle et professionnelle. »
Projet Gender & Finance
Le projet Gender & Finance a pour mission : Unblinding gender in finance from the classroom to the trading floor.
Ce projet a un triple objectif : recherche, pédagogie et sociétal.
En termes de recherche, l'objectif est de comprendre le comportement des individus en termes de décisions financières et de voir si le comportement varie selon les hommes et les femmes. Les expérimentations de finance comportementale sont réalisées avec la plateforme de simulation SimTrade.
Prof. Estefania Santacreu-Vasut de l'ESSEC
présentant l'outil de simulation SimTrade à l'équipe Winning Girls