My experiences as Actuarial Apprentice at La Mutuelle Générale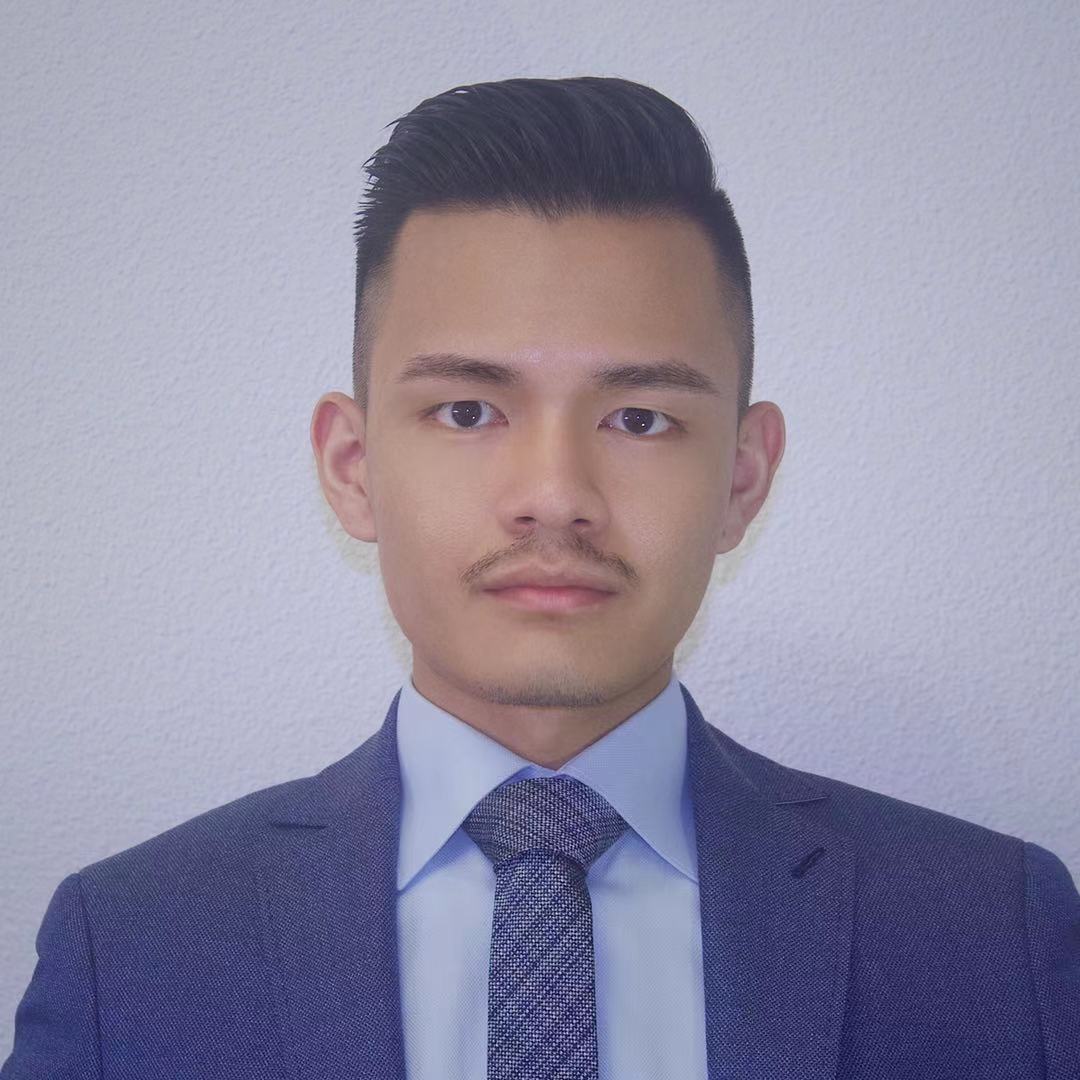 In this article, Shengyu ZHENG (ESSEC Business School, Grande Ecole Program – Master in Management, 2020-2024) shares his professional experience as Actuarial Apprentice at La Mutuelle Générale .
About the company
La Mutuelle Générale is a major French mutual insurance company that has established itself as a trusted provider of health and social protection solutions. With a history dating back to its foundation in 1945 as the mutual health insurance provider for La Poste et France Télécom, La Mutuelle Générale has grown to become a key player in the mutual health insurance sector in France.
Unlike private insurance companies, mutual insurance companies are based on the concept of solidarity and not for lucrative purposes. As a mutual insurance company, La Mutuelle Générale has no shareholders but only member clients who also contribute to the decision making of the company.
Specializing in health insurance and complementary health coverage, La Mutuelle Générale offers a comprehensive range of insurance products and services designed to meet the diverse needs of both individual and collective clients. On top of the coverage offered by the French social security system, la Mutuelle Générale's health insurance offerings encompass a wide array of guarantees, including medication reimbursement, hospitalization coverage, dental care, optical care, and so forth. The company strives to provide flexible and tailored solutions to suit the specific requirements of the member clients.
The core business of the mutual insurance company is composed of health insurance and social protection (short-term incapacity, long-term invalidity, dependency and death). For the purpose of providing a more comprehensive healthcare service, in 2020, the company launched its Flex service platform, which enables partner companies to access services such as home care or personal assistance.
Overall, La Mutuelle Générale stands as a reliable and reputable insurance company, driven by the mission to provide quality healthcare coverage and social protection to individuals and businesses across France. They combine their extensive expertise, expansive coverage, and a dedicated workforce to promote well-being, financial security in face of healthcare needs, and peace of mind for their members.
Logo of La Mutuelle Générale



Source: website of La Mutuelle Générale
My position
Since September 2022, I have been engaged in a one-year apprenticeship contract for the position of Actuarial Analyst in the Technical Department that englobes all the actuarial missions. Specifically, I was in the team of Studies and Products Collective Health Insurance and Social Protection. This team takes charge of the actuarial studies of social protections and collective health insurance contracts.
My missions
Within the team, I had the chance to assist my colleagues to conduct actuarial studies in various subjects:
Monitor the profitability and risk of different insurance portfolios
We continually evaluate the financial performance and risk exposure associated with individual and group Health Insurance and Life Insurance policies. We assess factors such as claims experience, investment returns, and expenses to gauge the profitability and financial health of the portfolios. By closely monitoring these aspects, the management can make informed decisions to ensure the sustainability and growth of the company.
Calculate and provide rates for group Health Insurance and Life Insurance products
We are responsible for developing the pricing structure and tools for group Health Insurance and Life Insurance products. According to the size of the clients, we deploy different pricing strategies.
We model factors such as the demographics and health profiles of the insured individuals, expected claims frequency and severity, and desired profit margins. Through mathematical models and statistical analysis, we determine appropriate premia for corresponding products.
Here I introduce brief the key idea of insurance pricing. The mechanism of insurance is that the insured person pays for a premium beforehand to get guarantee against a certain risk for a period in the future. Insurance works on the basis of mutualisation, explained by the Law of Large Numbers. For example, for automobile insurance against the risk of theft. The risk does not befall everyone (the probability of occurrence is relatively low). Whereas, when it happens, the owner has to endure a loss amount that is relatively high and it is in this case that insurance companies accompany the car owner to cover part or all of the loss if the owner is insured.
Let's denote Xi as the loss amount for insured person i (Xi equals 0 if the risk does not take place). If an insurance company has n insured persons, and we assume all Xi are independent and identically distributed. According to the Law of Large Numbers, we have:
1/n ∑ ni =1 Xi → 𝔼[ Xi]
If n is large enough, the total claim amount will converge to 𝔼[ X1]. Therefore, if every insured person pays individually a premium of 𝔼[ X1], the insurance company as a whole would be able to pay off all the possible claims.
Ensure the implementation of the underwriting policy:
The Underwriting Department relies on a tool to assess and price group insurance contracts. Actuaries play a crucial role in guaranteeing the consistency and accuracy of the pricing scales used within this tool. We review and validate the formulas and algorithms used to calculate premia, to make sure that they are aligned with the company's underwriting guidelines and principles and with our calculations.
We work closely with the underwriting team to enforce the company's underwriting policy. This involves establishing guidelines and criteria for accepting or rejecting insurance applications, determining coverage limits, and setting appropriate pricing. We provide insights and recommendations based on their analyses to ensure the underwriting policy is effectively implemented, balancing risk management and business objectives.
Conduct studies related to the current political and economic conditions
Given the dynamic nature of the insurance sector, we conduct studies to assess the impact of external factors, such as economic conditions, on insurance products. For example, we analyze the effects of the 100% Santé reform on insurance premia and claim payouts. We also conduct theoretical research of the impact of the 2023 retirement reform on our social protection portfolio.
By understanding these impacts, actuaries can adapt pricing strategies, adjust risk models, and make informed decisions to address emerging challenges and provide appropriate coverage to policyholders in conformity with the framework of regulations.
Required skills and knowledge
First and foremost, the position pivoted on actuarial studies requires solid understanding of actuarial and insurance concepts and theories. For example, it is indispensable to understand the contractual aspects of insurance policies, pricing theories and accounting rules of insurance products. Actuary is a profession that requires high-level specified expertise, and the title of Actuary is recognized by actuarial associations in respective countries after passing the credentialing process.
Besides, statistical and information techniques are highly needed. The professions of Actuary could be in a way considered as a combination of Statistician, Informatician and Marketer. Making use of statistical and information techniques, actuaries delve deep into data to uncover useful information that would aid the pricing of insurance policies and the decision-making process.
Last but not least, since the insurance sector is highly regulated and insurance offerings are mostly homogeneous, a solid and comprehensive knowledge of the local regulatory environment and business landscape is a must to make sure efficient development and management of the product portfolio. In my case, a thorough understanding of the French social security system and product specificities is crucial.
What I have learned
This apprenticeship experience takes place in parallel with my double curriculum in Actuarial Science at Institut de Statistique de Sorbonne Université (ISUP). I had the opportunities to apply the theoretical aspects in actual projects and work on various subjects with the guidance of experienced professionals. I had the chance to deepen my understanding in insurance pricing, health insurance & social protection and risk management for insurers.
Financial concepts related my internship
Insurance pricing
Health insurance pricing involves the application of theoretical concepts and statistical analysis to assess risk, project future claims, and determine suitable premiums. Insurers utilize statistical models to evaluate factors such as age, gender, pre-existing conditions, and healthcare utilization patterns to estimate the likelihood and cost of potential claims. By considering risk pooling, loss ratios, and health economic studies, insurers strive to set premiums that balance financial sustainability while providing adequate coverage to policyholders. Regulatory guidelines and statistical modeling further contribute to the development of pricing strategies in health insurance.
Solvency II
Solvency II is a regulatory framework for insurance companies in the European Union (EU) that aims to ensure financial stability and solvency. It establishes risk-based capital requirements, governance standards, and disclosure obligations for insurers. Under Solvency II, insurers are required to assess and manage their risks, maintain sufficient capital to withstand potential losses, and regularly report their financial and risk positions to regulatory authorities. The framework promotes a comprehensive approach to risk management, aligning capital requirements with the underlying risks of insurance activities and enhancing transparency and accountability in the insurance sector.
Related posts on the SimTrade blog
▶ All posts about Professional experiences
▶ Nithisha CHALLA My experience as a Risk Advisory Analyst in Deloitte

Useful resources
Pricing Insurance #1: Pure Premium Method
About the author
The article was written in October 2023 by Shengyu ZHENG (ESSEC Business School, Grande Ecole Program – Master in Management, 2020-2024).