One of my colleagues at ESSEC Business School, Rick MARCHESE, is teaching the Mergers and Acquisitions (M&A) course in the Master in Finance on Singapore campus.
He was asked at the beginning of the course what the difference was between a merger and an acquisition.
His answer was: "If you are the buyer, it's an acquisition. If you are the target, it's a merger."
With the recent events in the financial sector, he recently had a great illustration for his definition from two very credible sources…
Press release by UBS



Source: UBS.
and
Press release by Credit Suisse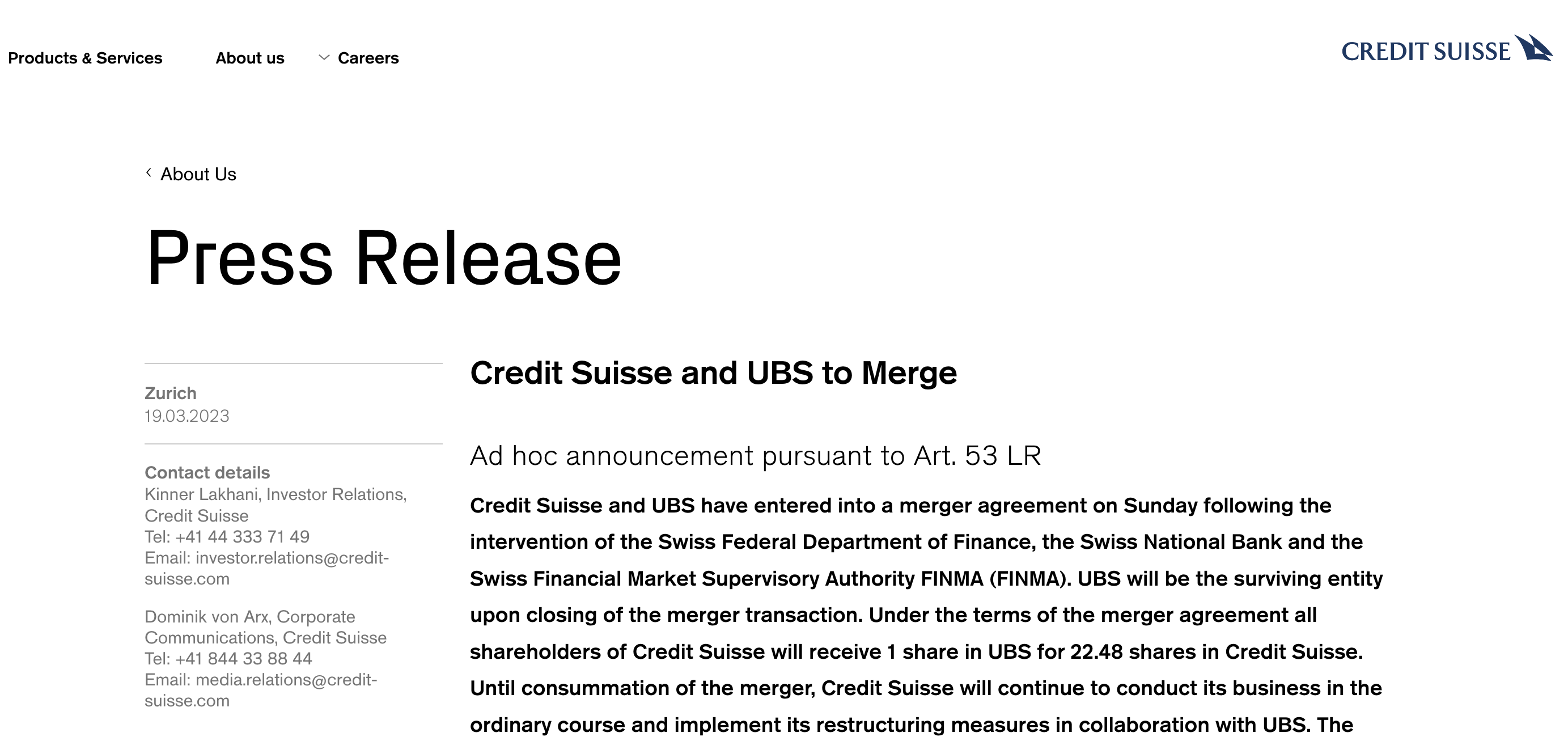 Source: Credit Suisse.