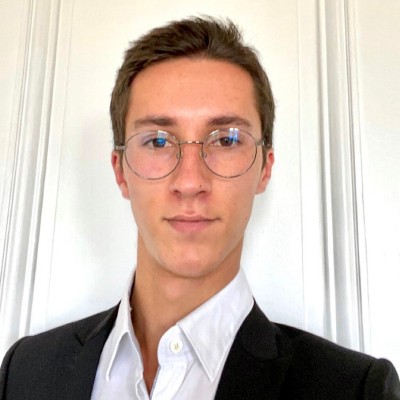 In this article, Louis DETALLE (ESSEC Business School, Grande Ecole – Master in Management, 2020-2023) explains what private debt is and what the working days look like when you work in this sector…
What does the private debt job consist in?
Private debt refers to the money borrowed by private companies from investors, rather than from banks or other financial institutions. Private debt jobs typically involve working for a private debt fund or a private equity firm, where the focus is on providing financing to companies that are seeking capital for expansion, acquisitions, or other business purposes.
What are the missions of the private debt analyst?
Private debt professionals are responsible for sourcing and underwriting investment opportunities, structuring and negotiating debt financing deals, and managing portfolio investments. This often involves conducting thorough due diligence on potential borrowers, evaluating their creditworthiness and financial health, and determining the appropriate terms and conditions for the debt financing.
Private debt professionals must have a strong understanding of the various types of debt financing available, including senior debt, mezzanine debt, and subordinated debt, as well as an in-depth knowledge of credit analysis, financial modeling, and risk management. They must also be adept at building and maintaining relationships with borrowers, investors, and other stakeholders in the private debt market.
Who are the main private debt lenders?
The private debt market is highly dynamic and constantly evolving. However, some of the largest private debt funds and private equity firms that focus on providing debt financing to companies include Apollo Global Management, Blackstone, KKR, Bain Capital, and TPG Capital, among others. These firms typically have significant financial resources and expertise in the private debt market and are well-positioned to provide large-scale financing to companies in need of capital. In France, Eurazeo and Tikehau Capital are very famous actors of this sector.
How to become a private debt analyst?
First, it is important to obtain a solid educational foundation in finance, accounting, and economics. This can be achieved through a bachelor's or master's degree program in a relevant field, such as finance, business, or economics. Coursework should focus on topics such as financial analysis, corporate finance, investment management, and risk management.
In addition to formal education, it is also important to gain practical experience in the private debt market. This can be achieved through internships or entry-level positions at private debt funds or private equity firms. These opportunities can provide valuable hands-on experience, as well as the chance to network with industry professionals and learn from more experienced colleagues.
Having gathered these two abilities, you should be able to make a strong application to private debt jobs and get started!
What is especially appealing in Private Debt jobs?
Private debt jobs can be highly rewarding, both financially and personally. In addition to competitive salaries, many private debt professionals also have the opportunity to earn substantial performance-based bonuses and other incentives. Furthermore, private debt young professionals often have the opportunity to work on a wide variety of deals and transactions, providing them with a diverse and challenging workload that can be both intellectually stimulating and professionally fulfilling.
Resources
Amundi Private Debt
Youtube A Webinar on Private Debt
Related posts on the SimTrade blog
▶ Rodolphe CHOLLAT-NAMY The rise in corporate debt…
▶ Louis DETALLE A quick presentation of the Private Equity field…
About the author
The article was written in December 2022 by Louis DETALLE (ESSEC Business School, Grande Ecole – Master in Management, 2020-2023).